Meet the members of The Yard: Intended Future
The Yard
•
Publicerad 2 november, 2023
The Yard opened up its doors in January this year to offer a unique setting in Lindholmen, Gothenburg, for startups and scaleups in the tech industry. Here the members can combine a huge workshop hall with office space for working on or executing various tests. Kostas Stylidis, CEO and co-founder at Intended Future became a The Yard member in the spring of 2023.
The Yard is the place where Kostas Stylidis, PhD in Product Development, and his business partner Julia Orlovska, CTO and co-founder at Intended Future, do their physical work with the cars. Their company blends art and design, together with data science to help car designers and engineers to develop vehicles more aligned with the necessities of the people. Kostas shared with us how the choice for The Yard has contributed to the innovative work of Intended Future.
– It's amazing that we have found this facility. This is the place where we collect our image datasets. We bring physical cars from our car program to collect data, says Kostas Stylidis.
The location was one of the main reasons when they choose to be a member of The Yard. Lindholmen used to be a thriving shipyard area and in the building where The Yard now operates, called Pannverkstaden, the huge steam boilers for the ships used to be constructed. The place and area around still have the industrial vibe and adapt well as a part of the modern tech and mobility industry of Lindholmen.
– The industrial setting of this former shipyard storage brings an atmosphere of something real happening here. We really like that and the combination of office space with the workshop hall, Kostas says.
Lindholmen is the heart of the mobility and innovation cluster, and it is easy for companies to meet their customers and stakeholders.
– You just step out of the door, and you meet the people that you want. This is really where car designer belief is happening, adds Kostas Stylidis, CEO of Intended Future and a proud The Yard member.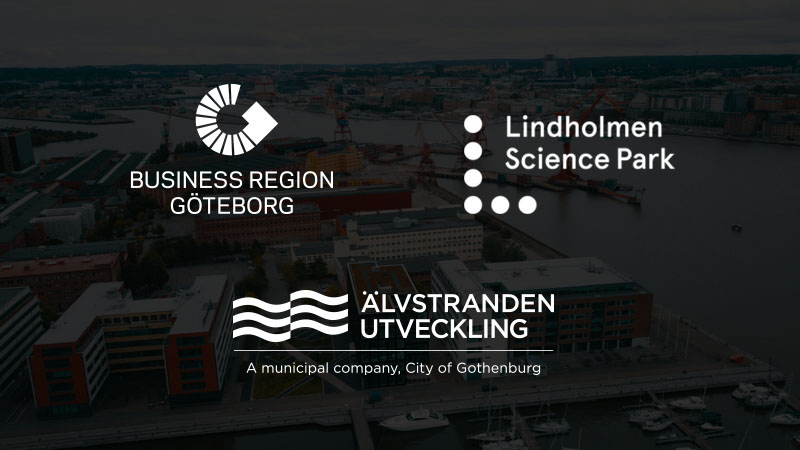 The initiators
In old shipyard environment, in the middle of everything that makes Gothenburg unique, we create the conditions for passionate tech entrepreneurs to challenge today's solutions. Together, inspired by each other and in collaboration with some of the country's and the world's leading companies, we find new ways. It is in these intersections that innovation is created.